Image Consulting and Personal Branding Services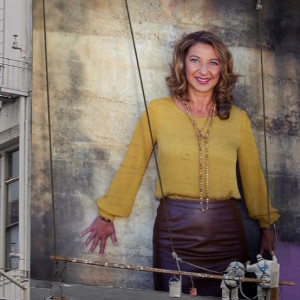 No two people are alike. As human beings we evolve every day and sometimes our style cannot keep up with it. In our competitive world it is critical to leverage visual presentation to strategize our personal and professional life. At My Brand New Image we support our clients through life's many transitions and help them reconnect with their style based on where they are today and where they want to go tomorrow.
We work with female entrepreneurs and professionals who are feeling lost in the crowd of their industry, lack a competitive edge and are in need of a signature look and brand. We analyze their current visual presentation online and in person, enhance their image and manage the impression they want to convey so they will emerge as being authentic, confident and credible and will be known as the go-to expert in their field.
As we address the wardrobe, hair and makeup, we create a signature look they can identify with and also is appropriate for their line of business and target audience.
Apart from that we update the online presence with current headshots and create compelling video messages that make their business stand out and give them an advantage over their competitors.
The overall goal is to create visual congruency online and in person, which makes them recognizable, believable and trustworthy.
We work with clients in person in the Metro Atlanta area, as well as virtually or in person in the U.S. and other countries.
Please contact us if you would like to acquire our services or if you have questions at elke@mybrandnewimage.com or +1 404-323-3589.
Our Services include:
[contact-form to='elke@mybrandnewimage.com' subject='Interested in Services '][contact-field label='Name' type='name' required='1'/][contact-field label='Email' type='email' required='1'/][contact-field label='Phone' type='text' required='1'/][contact-field label='Comment' type='textarea' required='1'/][/contact-form]