How to wear age appropriate shorts – in your 20s? (No. 2010 & 2014)
When you are in your 20s you can get away with a lot of things you won't anymore when you get older. It's just a fact, given you have the right body frame to wear shorts (and this applies to all age groups) and your legs are in perfect condition without cellulite, spider veins or varicose veins. Then it really does not matter how old you are, you should ditch the shorts completely.
Jeans shorts are a classic. And when you combine them with a semi-sheer long sleeve print silk blouse and wedges, they can look very sophisticated and feminine, without showing off too much skin at one time.
(No. 2010)
Lace and crochet shorts are in this season – and no other age group can rock this better than the 20 somethings. Keep the colors neutral and combine them with a pair of flirty flats.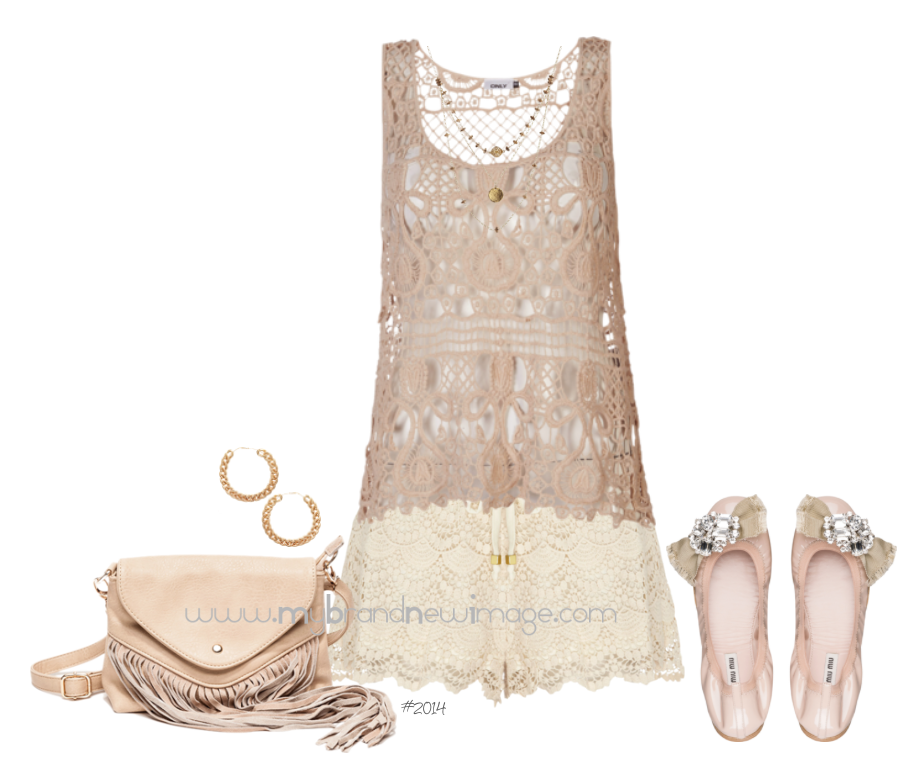 (No. 2014)