No. 2203 – How to combine the Pantone® Spring Colors – Strawberry Ice, Tangerine, Toasted Almond
This Pantone® Spring Color combination sounds like a sweet dessert: Strawberry Ice with Tangerine and Toasted Almond. Who would not want to try it?
If you like to save some calories, opt for this colorful combination. This pleated summer dress in its bright shade of Tangerine has wearable draping and a relaxed fit. The plaited leather belt creates feminine contouring. The cape sleeve blazer in Toasted Almond emphazies the small waist line. Use Strawberry Ice as an accent color for your clutch and jewelry. The floral pumps also show a bit of each color.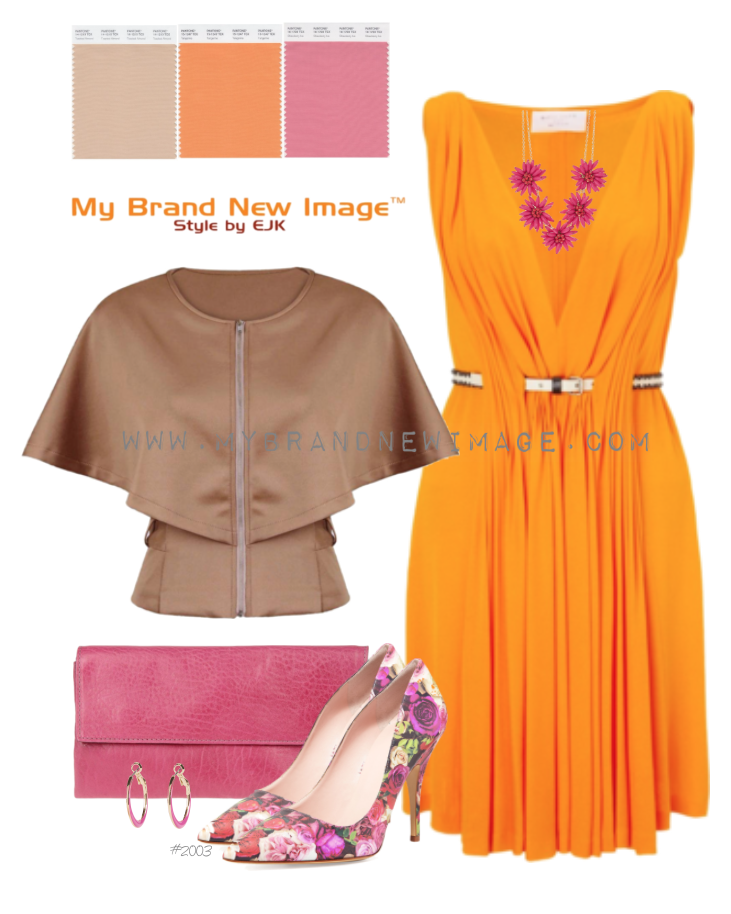 David Szeto sleeveless dress / Cape / Kate Spade pointy toe pumps / Abaco pink handbag  / Cara charm necklace / Vera Bradley pink earrings / Pantone Smart Swatch 16-1720 Strawberry Ice / Pantone Smart Swatch 15-1247 Tangerine / PANTONE SMART 14-1213X Color Swatch Card, Toasted Almond